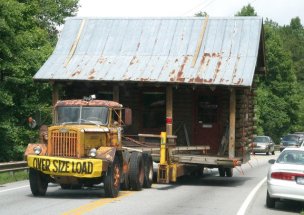 22 May 2016
We Are The Premier Hauling Company
We would like to take a moment to express our thanks to you for considering Junk It Today as your hauling company for your junk removal, garbage disposal and delivery needs. We consider ourselves the premier hauling company in the Langley, Surrey, and Tri-cities area. We're glad to serve both residential customers and businesses that have various junk removal projects that they would like us to complete.
It's our pleasure to give you peace of mind when you choose us as your hauling company and because we value our customers we provide them with great customer service. Confusion and hassle free, we deliver the exact type of things that they request from us in relation to the junk removal, garbage disposal or delivery job we undertake.
Yes, you really are doing right by yourself when you choose us because we have the knowledge, skill, reliability, workers and machinery that is needed to get your junk removal projects done professionally, properly, safely and on time, the first time. We are here to service all your junk removal and garbage disposal requests and are looking forward to doing business with you. We give you the true expert professionals who will haul materials and waste away from your site. You will be surely pleased with our garbage disposal work.
Not only do we take crap from anyone, we are also able to deliver top soil, top dress, turf blend, soil amender, lawn mix, garden soil, gravel, sand, navy jack and even river rock. Yes, we can deliver these things to the exact location where you need them.
We do our best to be dependable and flexible for all our customers in our junk removal projects. We aim to work around your schedule and be the exact hauling company and delivery service that you need. If we say that we are going to be there, we will be there. We are not late and we don't forget to show up. We can handle both small and large rubbish removal projects, and anything in between. We know that we have the solution for you in relation to your hauling company and delivery needs.
Send us a picture of your junk removal project for a free quote today! Or call us for a free quote on a delivery project as well!
We service Langley, Maple Ridge, Coquitlam, Port Moody, Pitt Meadows, Mission, Port Coquitlam and everywhere in between!